This week, I have been working on a few different projects. I finished a pair of bike helmet ear warmers which I will post for FO Friday. I have continued working on my Groovyghan, and I started a pair of V-stitch fingerless mitts.
These are for a co-worker. She wanted a pair of these mitts in our high school colors, red and blue. I think they are turning out very nice :)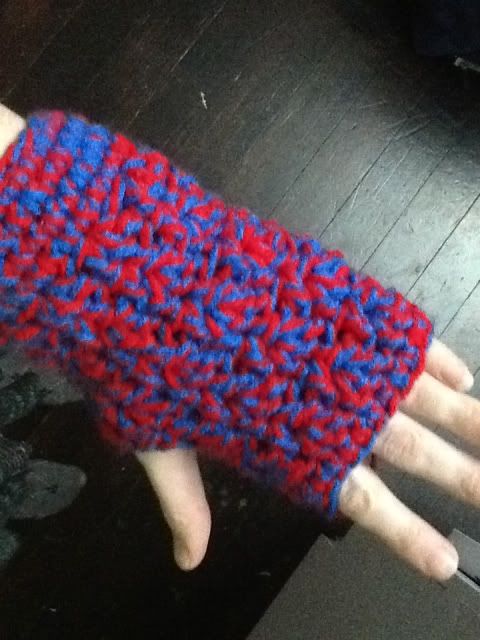 I think they should be finished by Friday.