A friend of mine has a six-month-old baby girl, Madison. She found a picture on Pinterest of a baby in a cute newsboy hat and asked me if I could make something similar. I searched for some patterns, my friend bought some yarn she liked, and here is what we ended up with: pure cuteness.
Size Made: 6-12 months
Hook Size: G, H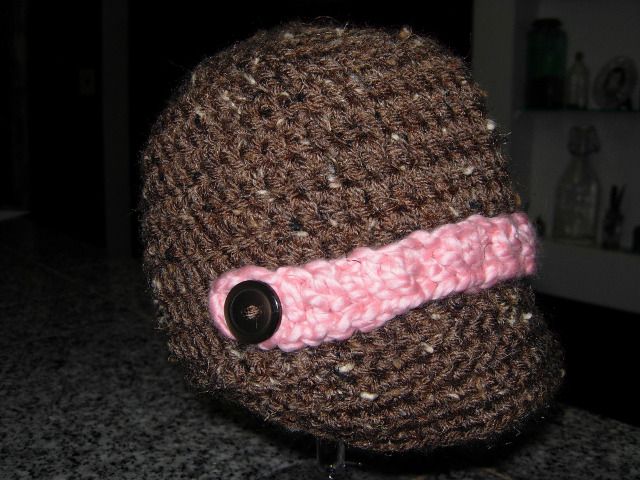 The flower was made using a
Zinnia pattern
that I found at crochetpatterncentral.com.
I had a bunch of extra yarn, so I decided to make another hat. I couldn't help myself :)
Size Made: 6-12 months
Hook Size: H
These hats were so quick and satifying (and cute). I think I may be addicted to making baby hats :)