I knit myself a cowl this summer also. Today was the first day I wore it, so I took a couple of photos, finally.
Needles: size 19 circular, 29 in.
The yarn feels nice against my skin, although it did leave lots of fuzzies on the sweater I was wearing. This cowl will be great to wear on those cold, winter days that are coming our way.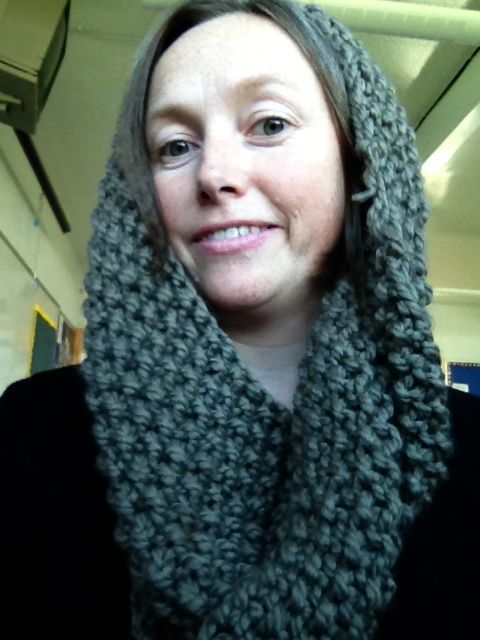 Well, that's it for my summer crafting. I did not do a lot of knitting and crocheting this summer, but I have already started the fall and winter crafting, so more posts to come soon.