My cat, Kia, has been very cold this winter. We had to get her tummy shaved to get rid of some dreadful clumps this fall, and her hair is growing back very slowly. She spends a lot of time, standing over the heating vent, doing her Marilyn Monroe impression.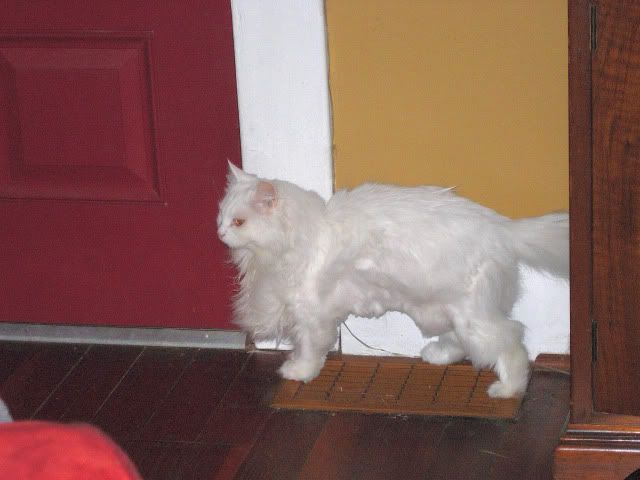 So I decided to crochet her a sweater to keep her warm. She was unimpressed.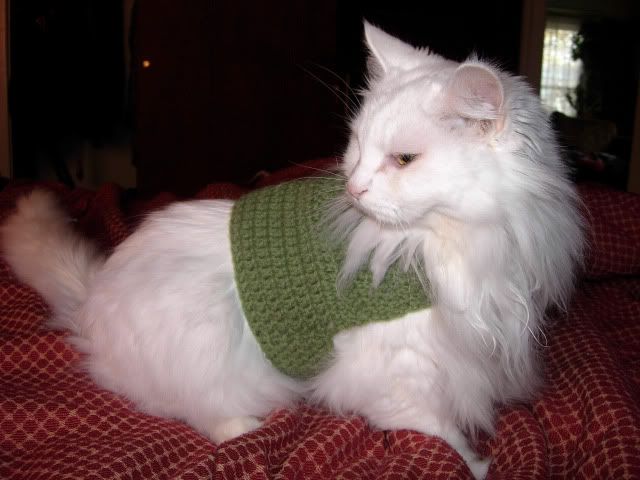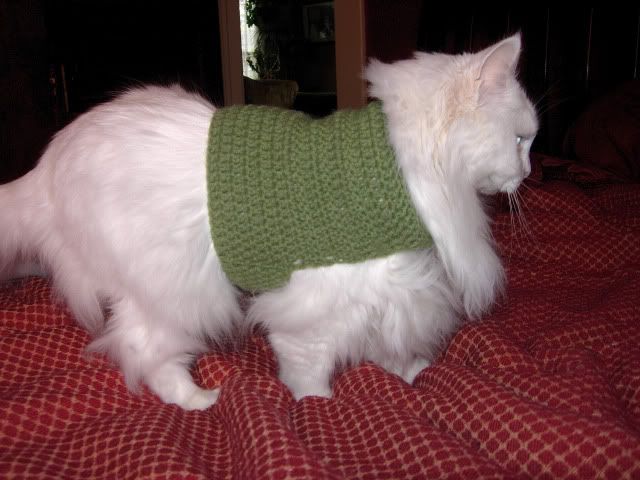 Luckily, it didn't take long to make.
Now what can I do with a cat sweater?