This week I have made some good progress on my big fuzzy cat. I chose the white yarns to make it look like my actual cat. I don't think she is very impressed. She usually is unimpressed.
In fact I think she might be pissed.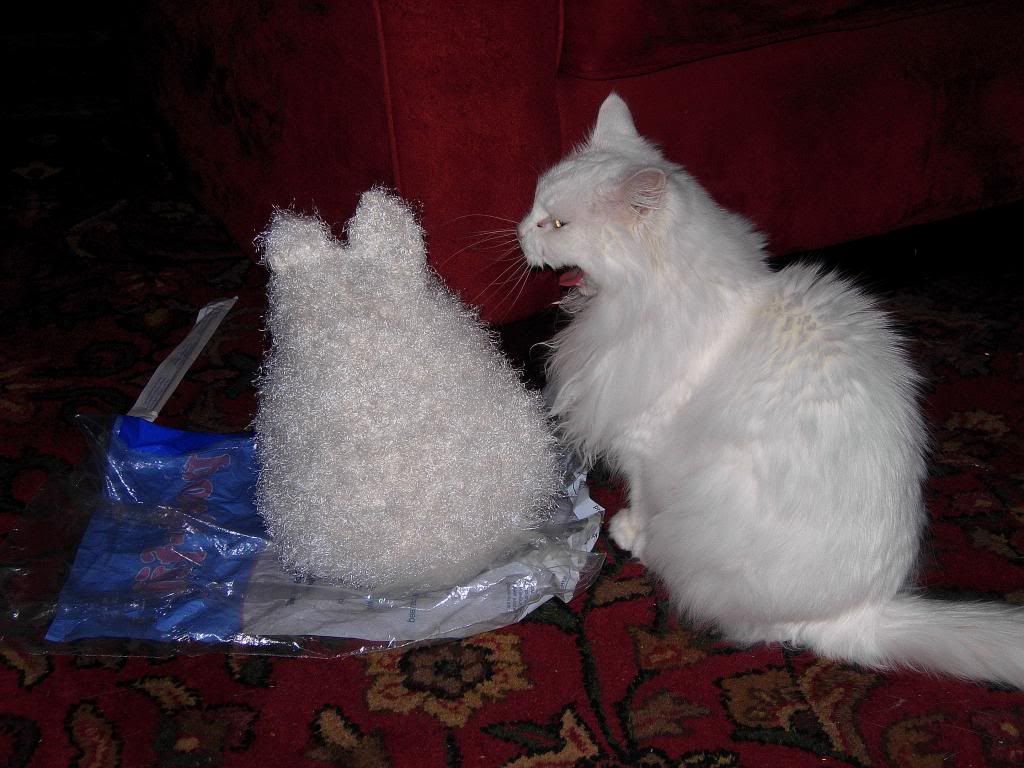 Actually, she just happened to yawn, and I was quick with the camera :)
On another note, I am attempting a lace design. Already this attempt has taught me a lot about lace construction, the difference between k2tog and ssk, and how to read a lace chart. Definitely a good experience, whether the design works out or not.