I have two works in progress(wips) this week. I have been making myself some fingerless mitts. I had a great pair that I knit a few years ago, but I cannot find them anywhere, which is actually not a surprise since all my winter accessories are in a pile in a closet. I really need to get them organized.
Pattern:
V Stitch Fingerless Gloves
Hook: G
I made a mistake reading the pattern for row 6 and didn't notice until I had almost completed the first mitt. I decided to just continue with my mistake instead of starting over :) I also changed the ribbed cuff to a plain sc cuff.
So far this pattern is going well. The second mitt is feeling a little smaller than the first one, though.
My second wip is for a group challenge on Ravelry. The challenge is over, but I am still planning to complete my moose head.
Pattern:
Bucky, the Stuffed Moose
Needle: size 4
I love this pattern so far. I decided to knit in a solid color instead of the multicolored patches.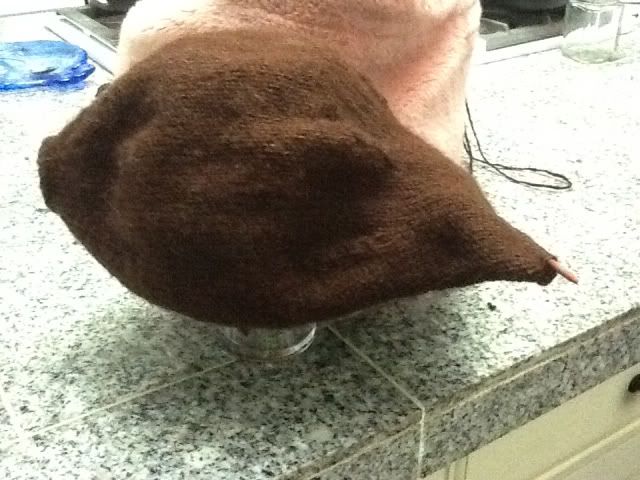 It's a difficult project to photograph, but I think you can see how the shaping is turning out. I am also in the planning stages of a
groovyghan
and thinking about knitting some gloves with fingers as a Christmas gift.
Join in the fun and visit other bloggers and their wips at
Tami's Amis
.